The Government and the Moro Islamic Liberation Front have started preparing for the normalization track of their peace agreement, especially in integrating the armed regulars of the revolutionary movement into their respective communities.
In a press statement yesterday, Deputy Presidential Peace Adviser Nabil A. Tan said the representatives of both sides met with the representatives of the peace mechanisms to prepare the normalization track, a key component of the Comprehensive Agreement on the Bangsamoro.
"This is also the first time that we are meeting all the mechanisms together, both the ceasefire mechanisms and the normalization process mechanisms which include the socio-economic component and this security component, among others," said Tan, also the government panel chair for the Bangsamoro Accords.
There are two key bodies that are part of the normalization process, the ceasefire mechanisms, which are being implemented by the International Monitoring Team, Coordinating Committee on the Cessation of Hostilities, and Ad Hoc Joint Action Group; and the bodies under the Annex on Normalization.
The two sides agreed to create the ceasefire mechanisms during the early stages of their negotiations to address issues on ceasefire as well as create confidence-building mechanisms while talks were on going.
On the other hand, the Joint Normalization Committee, Joint Peace and Security Committee, Independent Decommissioning Body, Joint Task Forces on Camps Transformation, and Task Force for Decommissioning Combatants and their Communities were established as key component of the peace agreement to ensure that revolutionary combatants could be integrated to their communities and become productive.
Under the agreement, the normalization track is being implemented to complement the implementation of the Bangsamoro Organic Law, the law that establishes the Bangsamoro government that replaces the Autonomous Region in Muslim Mindanao.
Based on the government panel timetable, upon the ratification of the new law in December, 30% of the revolutionary combatants would have undergone the decommissioning process. The ceremonial decommissioning activity was held in June 2015, about a year after the government and the rebel movement signed the agreement in March 2014.
"The preparations for the normalization are complex; security concerns are serious matters. We also have the bigger audience to address and showcase that in this partnership, we can maintain our peaceful co-existence on the ground," said Mr. Tan.
He pointed out that one huge challenge in the implementation of the socio-economic economic components, "is not just to identify the socio-economic packages for our former combatants and communities but also deliver these in a timely manner, and sustain their transformation into productive civilian lives."
For his part, Mohagher Iqbal, MILF implementing panel chair, pointed out the need for the two sides to be prepared for the challenges in the implementation of the normalization track and the law. "Implementation is more difficult than the theoretical side of it. We need to be very creative. There are situations on the ground that we haven't foreseen which we need to navigate," said Iqbal, who served as the chief negotiator of the rebel movement.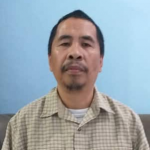 Managing Editor at Mindanao Times